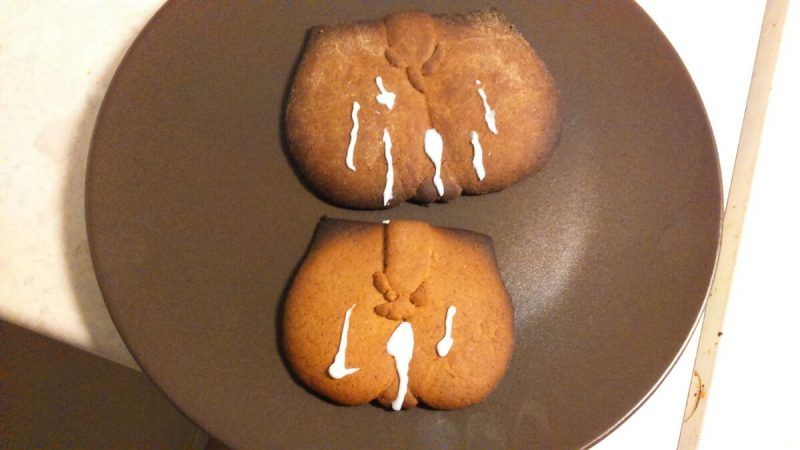 I attempted to make gingerbread butts again, this time with a bit of volume to them. My first attempt, which was a really HUGE butt melted in the oven, so I made these a little smaller.

If only I'd taken a picture of the big dough butt...

Top butt is Zu butt, bottom butt is Sofi butt!