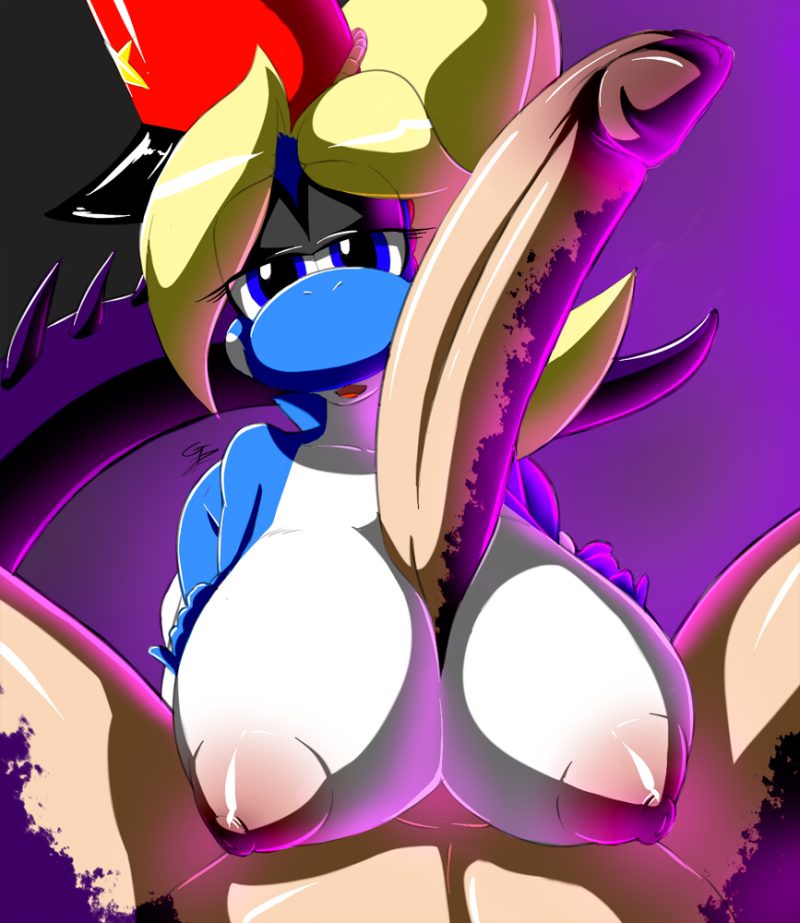 Ryuujin: I never had a Yoshi, but you look really hot, girl. I bet you will look even hotter when I stick my big rod between those fine jugs of yours...

Jilly: Aren't you a nasty one! You must treat a girl nicely if you ever want something!

Ryuujin: Or, I could just cast a spell on you and then you can suck my gigant meat dry without complaints!!