Yeah, I'm late again, but I
really
wanted to finish up my new character summaries. And now that I have, I've got this update for you all!
I've now added all the new side characters to the Characters page.
Hampus
, Sixten's younger brother.
Malin
, Sixten's older sister.
Matilda
, Zu's boss.
Lotta
, resident at Zu's workplace.
Felix
, resodent at Zu's workplace.
Simon
, Zu's bully.
I've also made summary images for them, so it's easy to keep track of 'em.
Hampus Summary
Malin Summary
Matilda Summary
Lotta Summary
Felix Summary
Simon Summary
Along with these, I also worked on a new Ellie pic. I was never really satisfied with her look in the previous version.
I'm much more happy with this one!
Ellie Nude
Ellie Underwear
Ellie Doctor's Uniform
Ellie Casual Wear
Ellie Gardening Outfit
Ellie Winter Wear
Ellie Swimsuit
Ellie Painting Outfit
I updated Ellie's summary as well.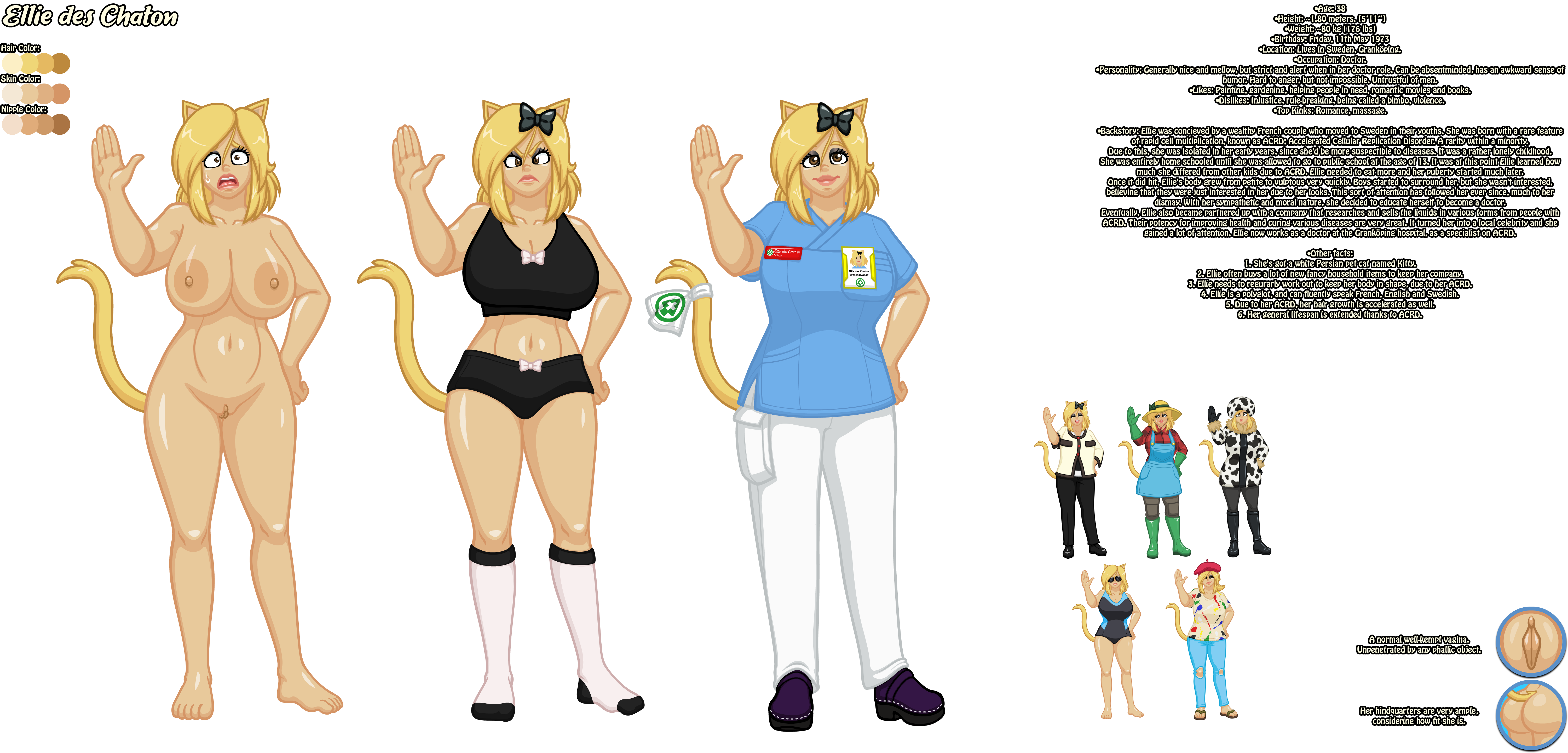 As for flash progress, I'm still working on Sofi's mouth. I finished all that's required for spoken lines, but I gotta go through some of the other noises and make some animations that fit the longer ones that wouldn't look good with just phonemes.