I have now bought a new processor. I don't dare installing it myself, since I am extremely prone to breaking anything technical I touch, so I'm going to wait for Raz to come over and do it. But as soon as I don't do anything taxing, I can keep my computer alive. I've even managed to make progress with my Lollo flash. I'm in the middle of doing a cumscene. Whoop. My favorite part! (not really)
Might as well show off some of the sprite stuff I made for the new Zu in Project X: Love Potion Disaster.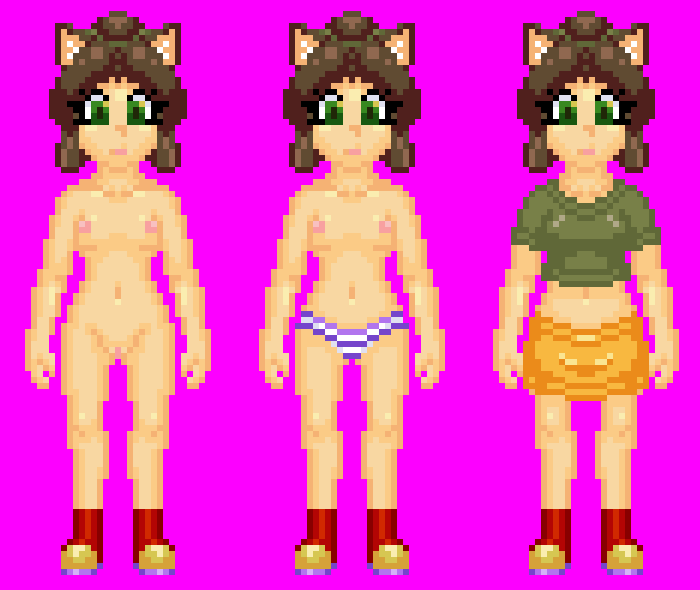 Zu from the front. Ain't she cute?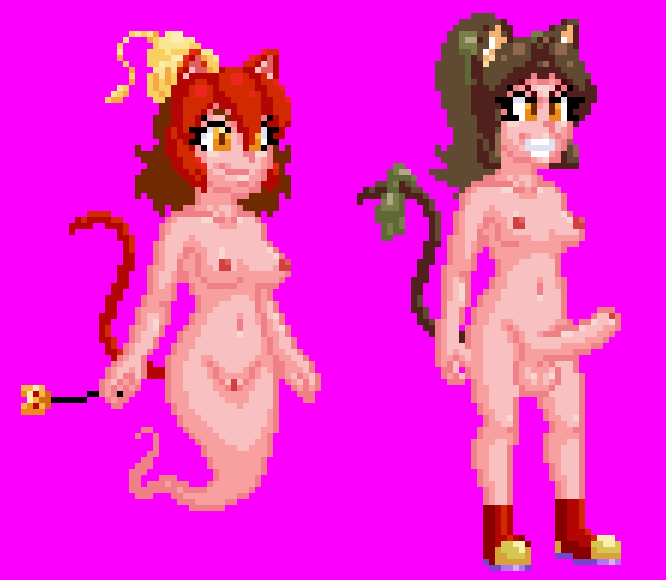 Lollo and her Zu clone. With a nice dong to go along with it.
Before I go, I have some fanart to show as well!
First one by Absented Tangent:
Sofi as Ashley
Sofi as Ashley (Red Hair Version)
Secondly, a commission I had made:
Sister Gangbang
And thirdly, a piece of fanart from a cool person on our discord server!
Zu & Claire Clothes Swap
I'm going to try to have the Lollo flash done by Halloween. That sounds like a fitting release, me thinks.
Let's watch how it takes until summer until it is actually done, hyork.