I've been thinking of what to add to my patreon thingy over the past week. I'm pretty sure I could probably do some sort of lighthearted art stream doing doodle requests or make some monthly drawings poll, although I'll have to look into how to one sets up both of those things. I've been trying to talk to people about it, but most are hyped up for the new upcoming flash, hoahoa! So I'm doing another attmempt at trying to make the ball rolling! What are some things you'd like to see or do with the Patreon reward kinda stuff?
I'm making good progress with the Lollo flash too. I've yet to decide on a context for it, which I'll have to do soon... Hauf. Anyway, better post some progress screenshots so you don't go hatin' me.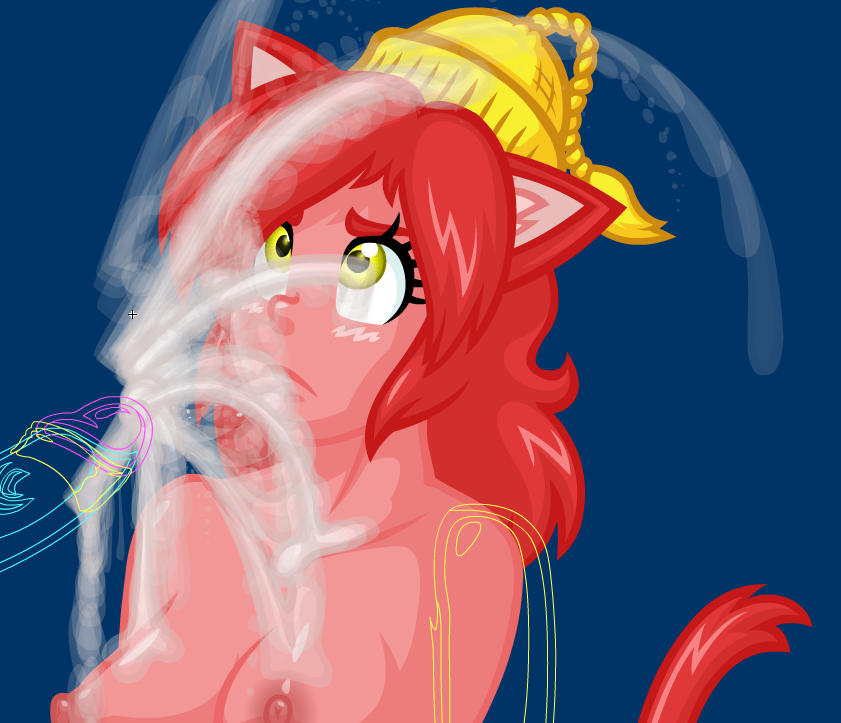 Like this, you'll see the gist of the cumshots animation. Without actually seeing it in motion!
Being done with the cumshot, I can soon move on to making the new blowjob animation as well. I just need to figure out and tweak a few things first...
Well, I also have some other arts stuff to show before I go to bed!
Fanart from Cinndrie!
Art Challenge Doodle.
Fan colored Zu & Tsal!
Yeah, that's pretty much it for today! Let's see where this takes us. Good night!