https://www.patreon.com/rockcandy
Before you start hatin', I just want to clarify that this won't change anything. I'll be posting things as usual and I won't hide anything behind paywalls. Being a patreon is completely optional, as I say in the video.
However, I'm not sure what sorta goals n' stuff I should have there, so feel free to discuss that kinda stuff if you want. I'm up for suggestions n' shit.
Flash progress, tho!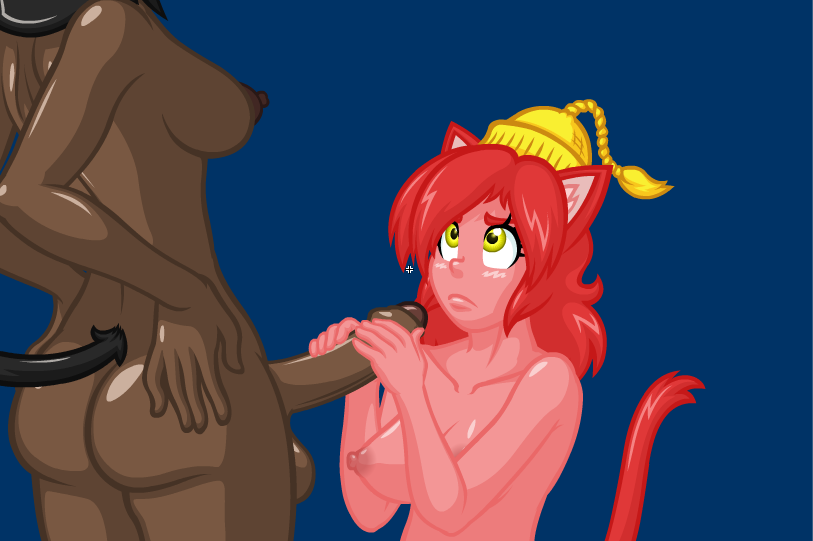 Ye, I've pretty much taken a break from the horse project, to finish up this. I found it to be pretty fun to work with, actually. I don't think it'll take too long to finish, but you know me. I'll try to be speedy.
I'm including a bunch of different skins for the male in this flash, and this particular one is Friday from old fanfiction called "Ellie and Zu Get Lost". Written by Guodzilla. I think his hard work should be rewarded with a cameo in here!
And for those who want a shaved Sofi, I made this:
Wish Granted!
I have the power to make it optional though, so don't you worry about that. Our pussy's pussy-crown will be toggable.
I also made this some time ago but forgot about it, which was what bothered me last week, huff.
Sofi Dicked Forever.
It's an edit of an already existing GIF, if you're interested in seeing the original, I linked it in the description of the animation.
So well, yeah. I think that's it for me tonight. Let me know what ya all think of all this, OK?